PREVIOUS EXHIBITION
KIT KING: UN\FIXED
APRIL 2018
GALLERY HOURS
THURSDAY - SATURDAY | 12-6PM |
TUESDAY & WEDNESDAY | APPT ONLY |
PHONE # (206) 257-5513
Seattle, WA - Treason Gallery is pleased to present its April solo exhibition, Kit King: UN\FIXED.
In the rapid, endless stream of information sharing and social media, Kit King's work is celebrated and shared by many. Nurturing her unique and moving style, King has developed a large following of admirers via social media platforms and online publications, painting with an observation to detail and precision, that comes across as effortless. It is with this new-found access to her audience that King actively engages her viewers across the globe from her rural home in Ontario, Canada.
King's newest body of work is nothing short of mesmerizing. Painting in tones that recall stone and masonry, her work is rooted in the look of ancient sculpture. King utilizes the shape of her canvases as an illusory toolbrush strokes appear to float above as well as drift off the tangible canvases into space. The paintings of UN\FIXED force viewers to question their perceptions of reality with what seem to be impossible creations; physically flat paintings appear to exist in three dimensions.
King's ability to push the bounds of conventional painting is nothing new. The Canadian-based artist has developed an international reputation for painting hyper realistic portraits heavy with emotional weight. The depth is apparent in her work, whether it be in probing and personal portraiture or her newest semi-abstracted works. UN\FIXED lives up to King's extreme talent and will surely complicate its viewers understanding of what is possible in contemporary painting.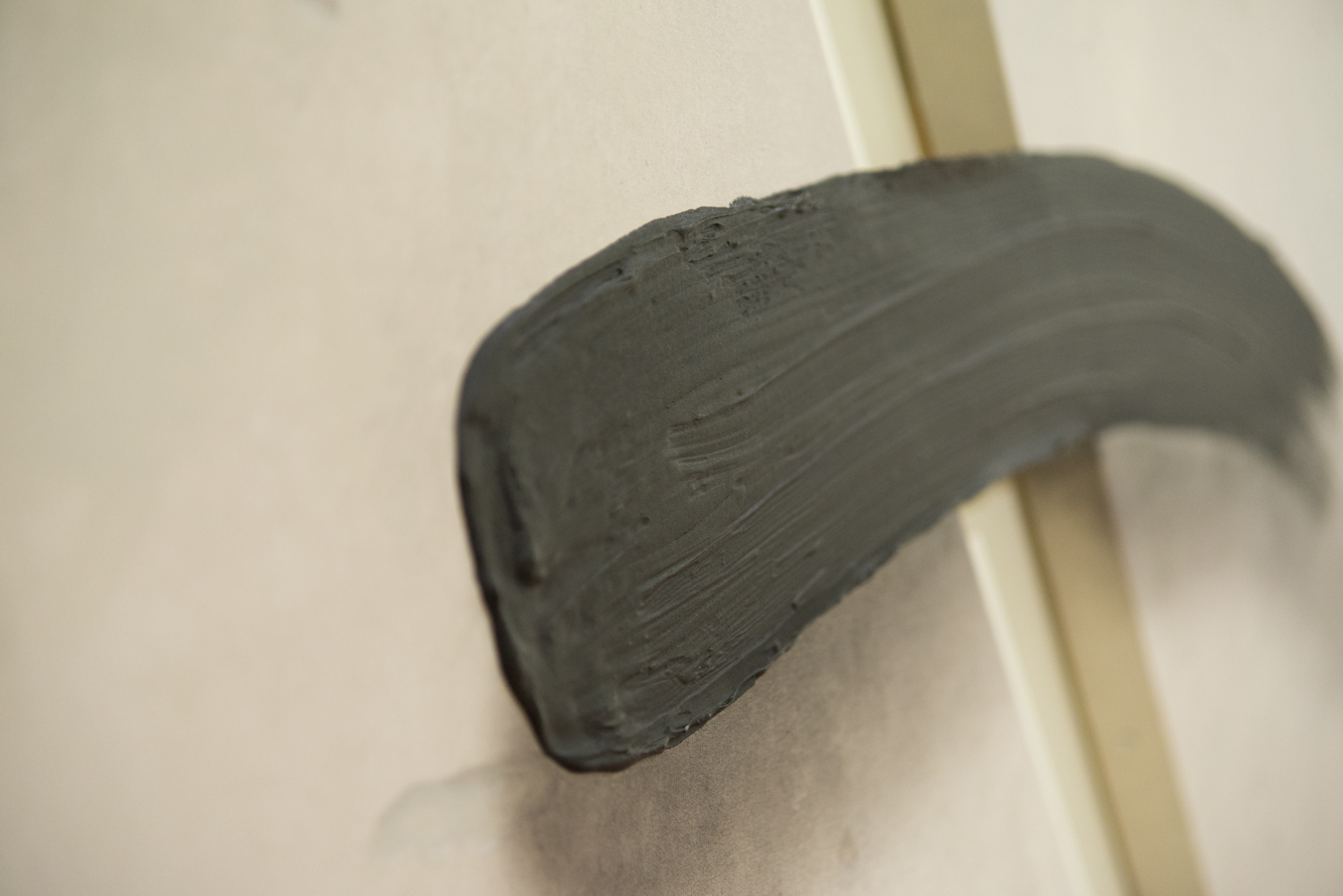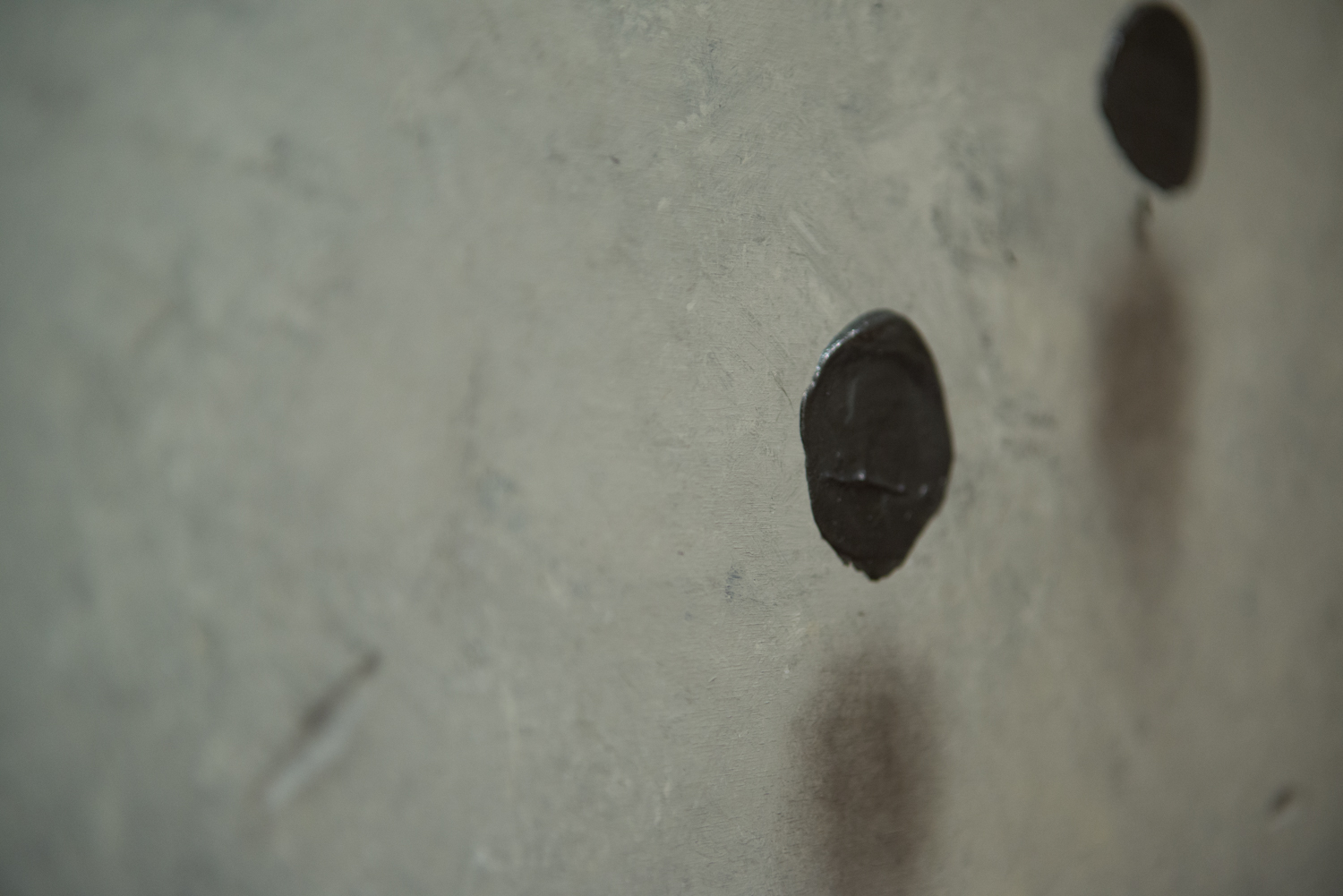 EXPLORE THE GALLERY
Unable to come to the gallery in person? Take an inside look at the exhibition with our NEW interactive 3D virtual tour
"Art helps me feel less alone. I can find solace in the solitude when I'm creating. Through art I am able to connect with my fellow man all over the globe. I can paint pieces and scatter them across the earth and fill this place with little pieces of myself."
-Kit King
KIT KING | Ontario, Canada
Kit King (b. 1987) is a Bahamian Canadian contemporary artist who has been the subject of solo and group exhibitions in galleries and museums nationally as well as internationally- showing throughout Canada and the US, as well as the UK, Australia, and the United Arab Emirates. King has participated in numerous art fairs such as Scope Miami, Texas Contemporary, The Hampton's Art+Design, and her work can be found in permanent collections- both private and public- worldwide. King has won several awards for her hyperrealistic portrait paintings- including being a three time people's choice winner of Canada's Portrait competition -The Kingston Prize.
GALLERY HOURS
THURSDAY - SATURDAY | 12-6PM |
TUESDAY & WEDNESDAY | APPT ONLY |
PHONE # (206) 257-5513
FOLLOW US ON INSTAGRAM
@TREASONGALLERY
#ACTSOFTREASON