Seattle, WA - Treason Gallery's January solo exhibition John Keatley: UNIFORM. Keatley known to many for his iconic celebrity portraits, brings his unique identifiable style to the world of fine art in his first ever solo exhibition at Treason Gallery. Keatley's exhibition titled "Uniform", consists of photographic portraits of subjects painted as green army men. Using ordinary people as his focal point, and replicating the aesthetic of the timeless toy, UNIFORM carries a heavy narrative in Keatley's familiar whimsical style.
Each subject is presented as an individual while simultaneously shedding light on the concept of a being part of one unidentifiable unit. Viewers are sure to be captivated by the overwhelming personality and uniqueness of each subject, while questioning the human condition in the modern world. Keatley encourages all who come into contact with UNIFORM to discuss the correlation between emotional detachments from members of the military and the effects of war and everyday Americans.
Stripping away layers of identity and humanity has hardened us, making us indifferent to difficult issues and disconnected to our surroundings. We have seen this through today's challenges with social media, which reduces people to avatars and nicknames. This distances us from each other, creating an ease to act with callousness and a disregard for humanity. This detachment has also seeped into our relationships with the war and the military. By dipping our soldiers in green plastic and shrinking them down, we muffle their humanity and reduce their greatness. In this distorted context, we lose the reverence and respect we previously held for those who bravely fight for our country. In part, Uniform is a commentary on our perception of war and the military, though it addresses the much broader issue of how we judge or draw conclusions about others outside of context. It's much easier to push something to the side when it's not staring at you square in the eyes, and that is what seems to have happened with green army men toys. When we are confronted with a human life, and a real face, it becomes a completely different story. How do we respond to that image, a green army man toy, when humanity and individuality are reintroduced? - John Keatley
#ACTSOFTREASON
A behind the scenes look 'UNIFORM'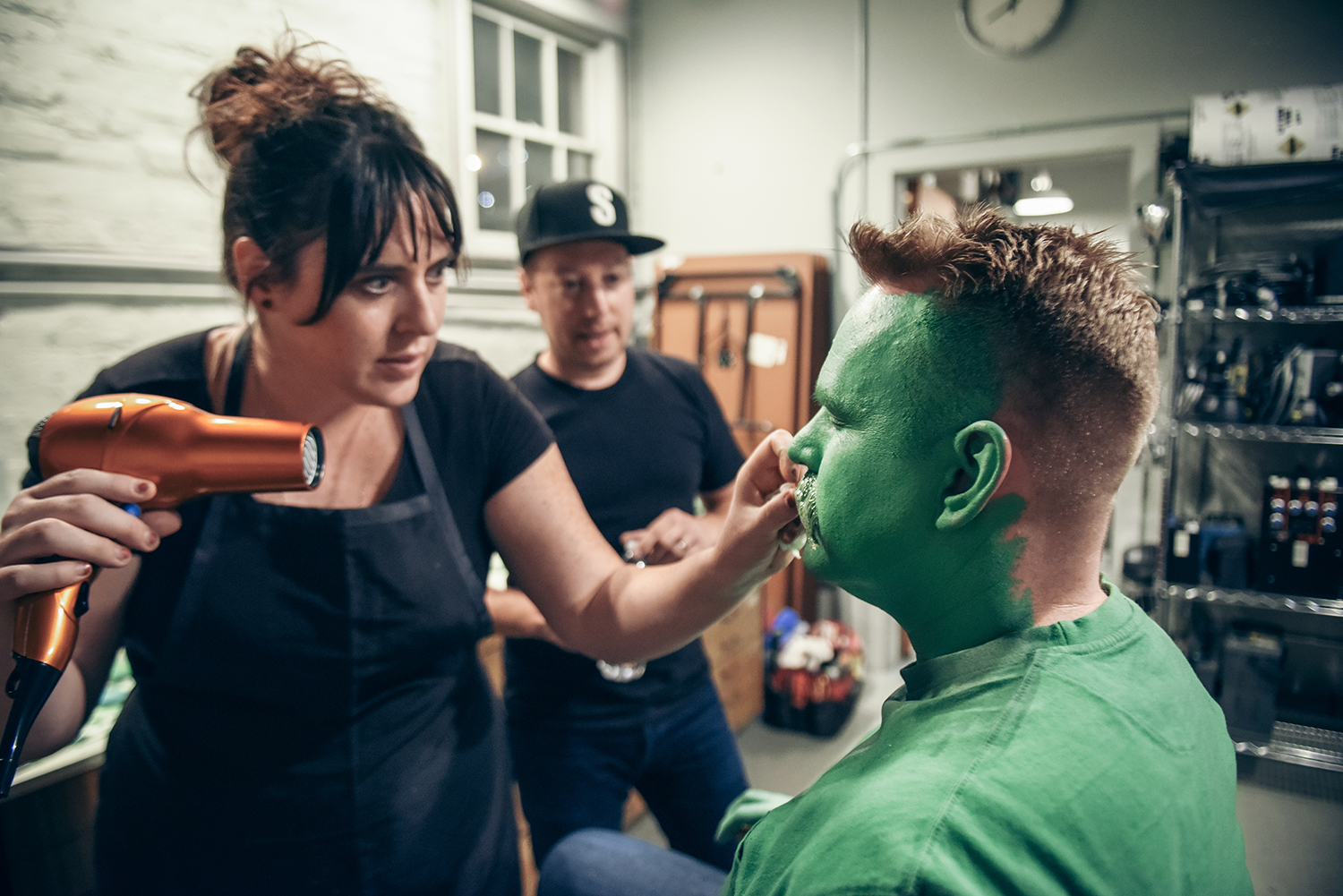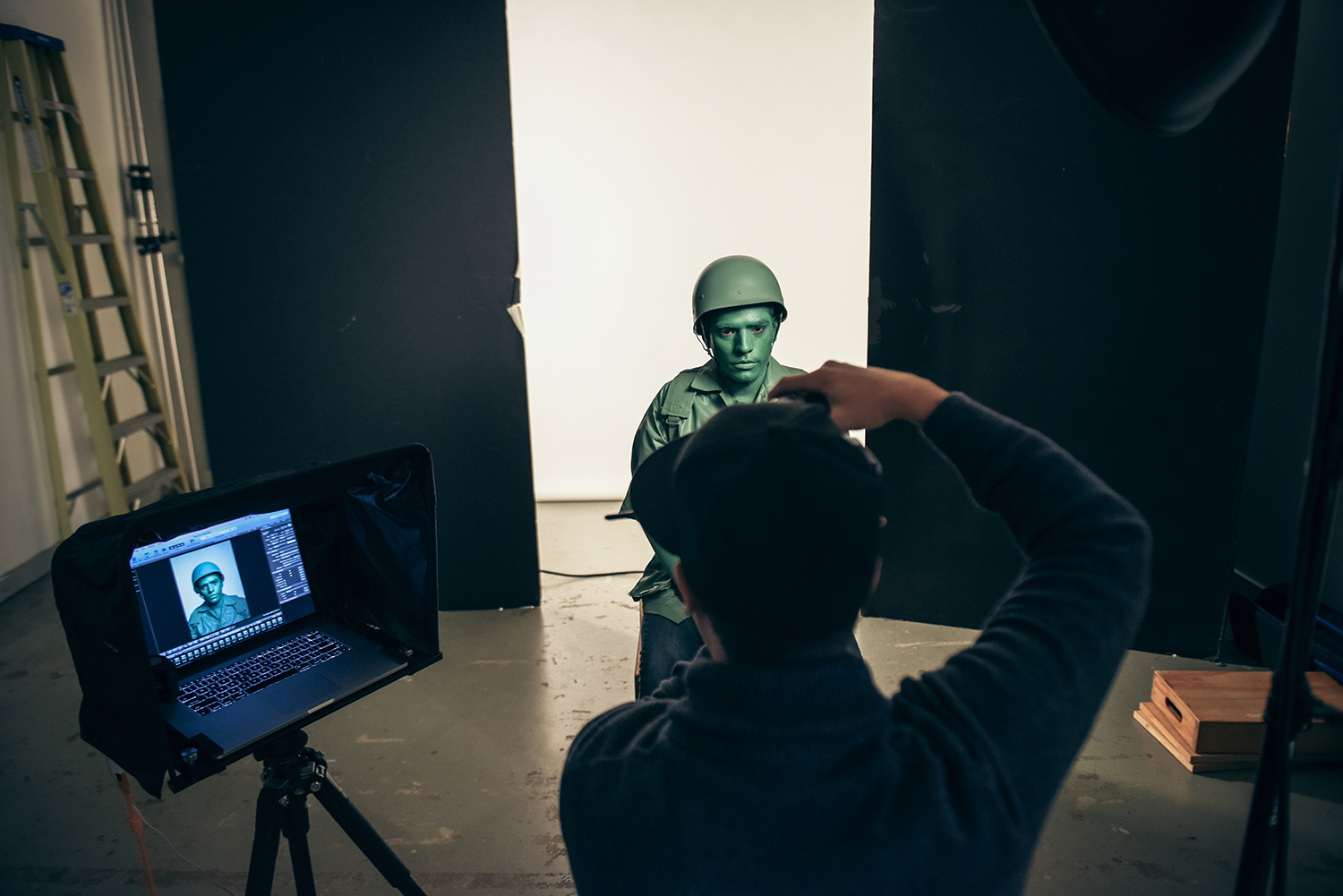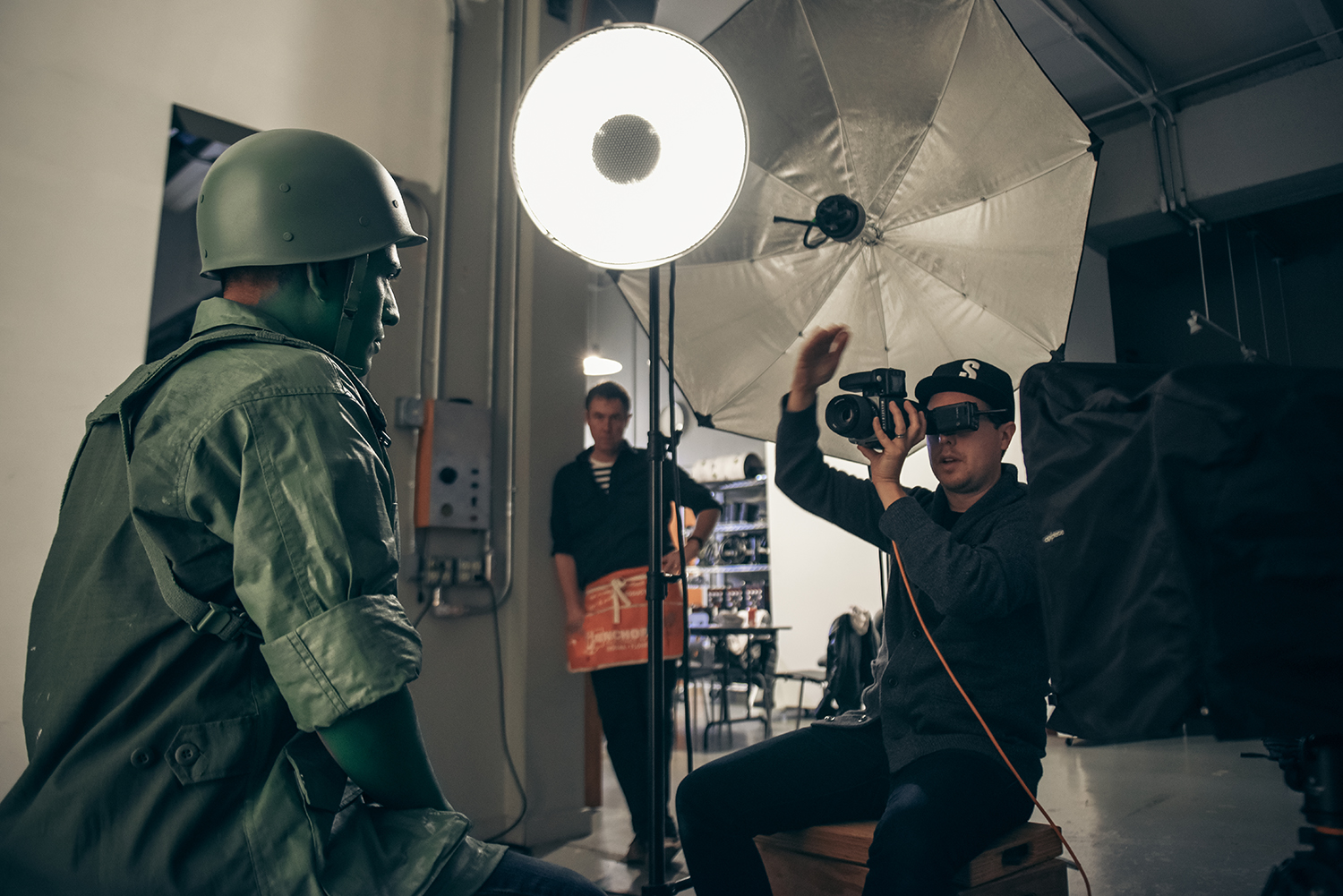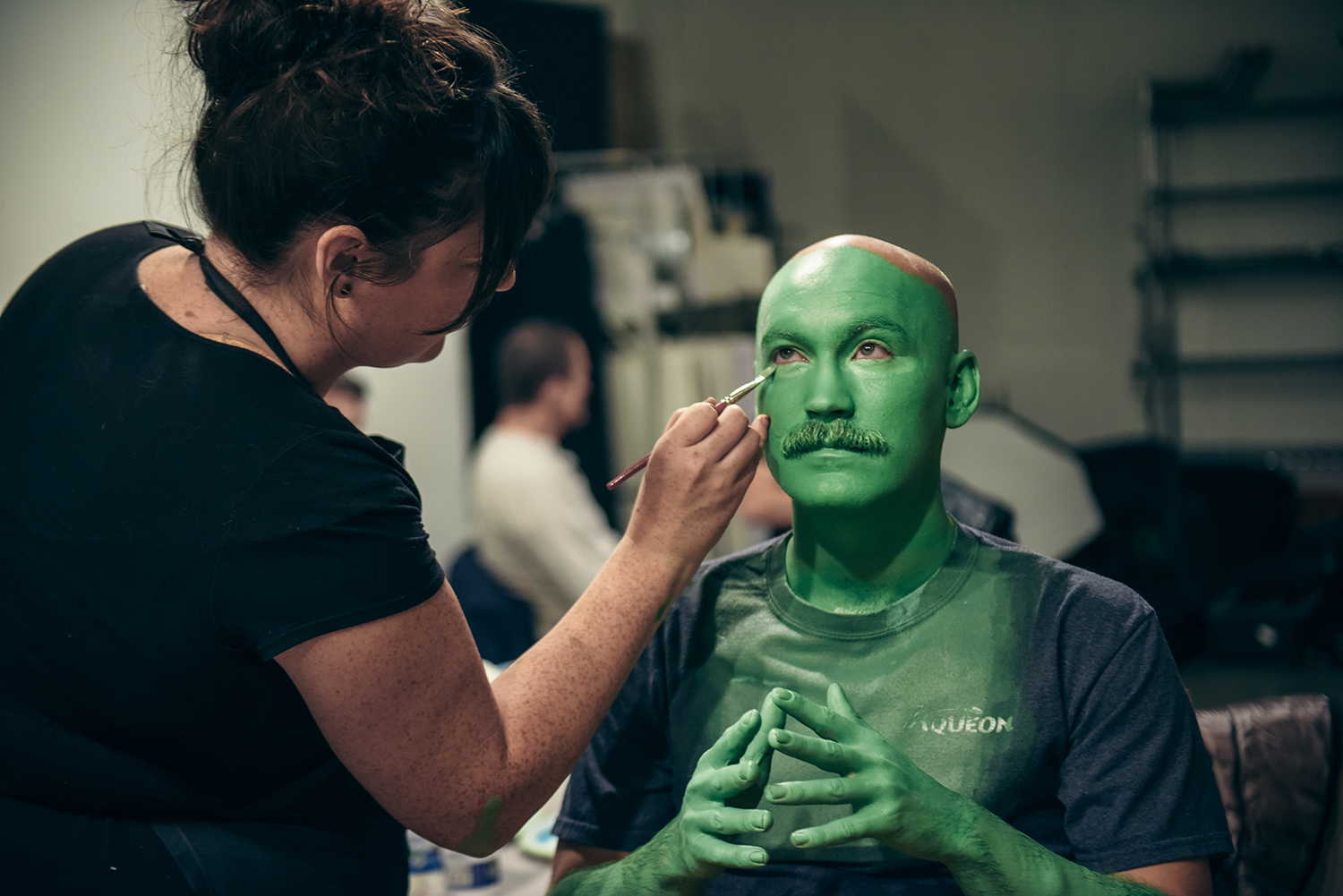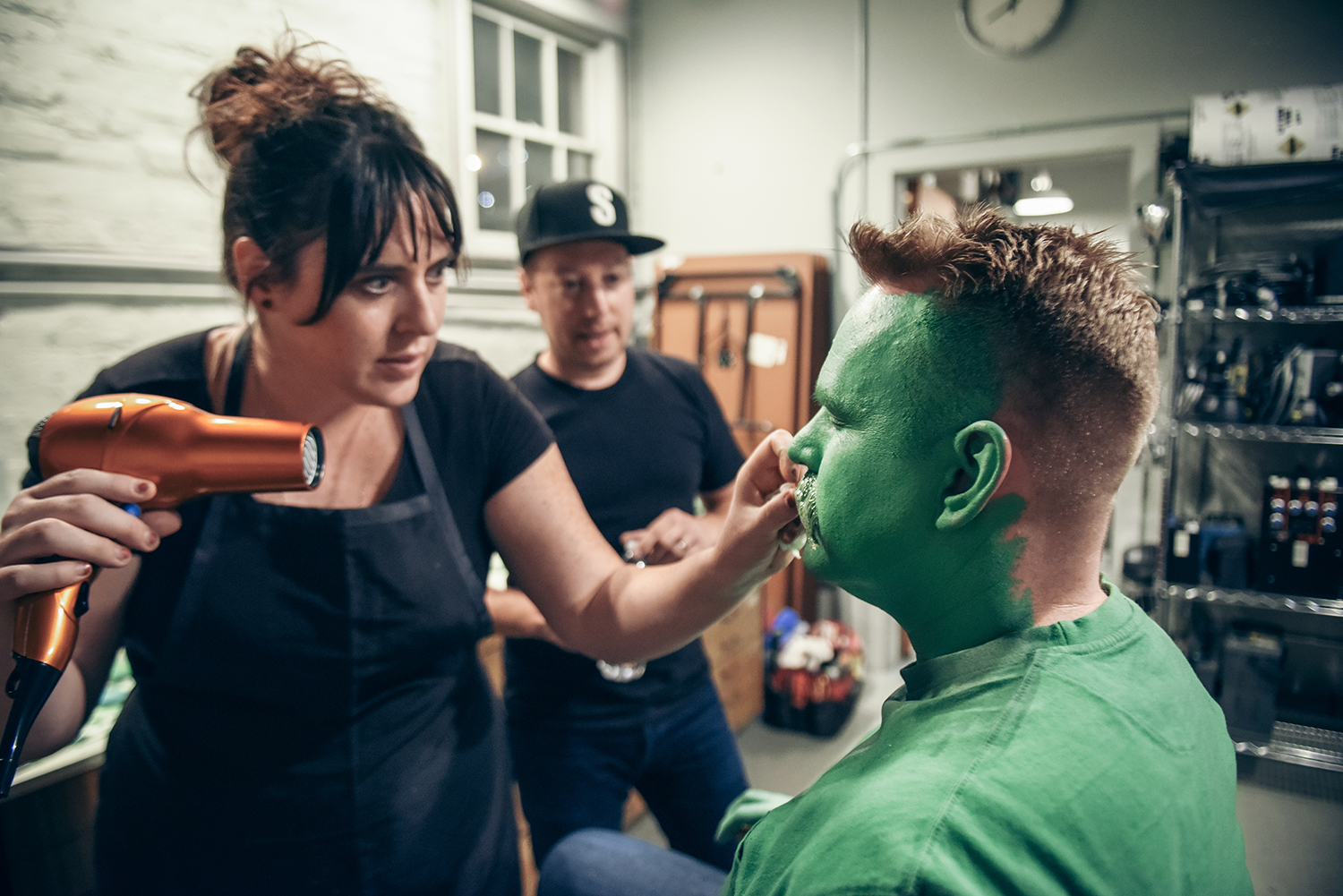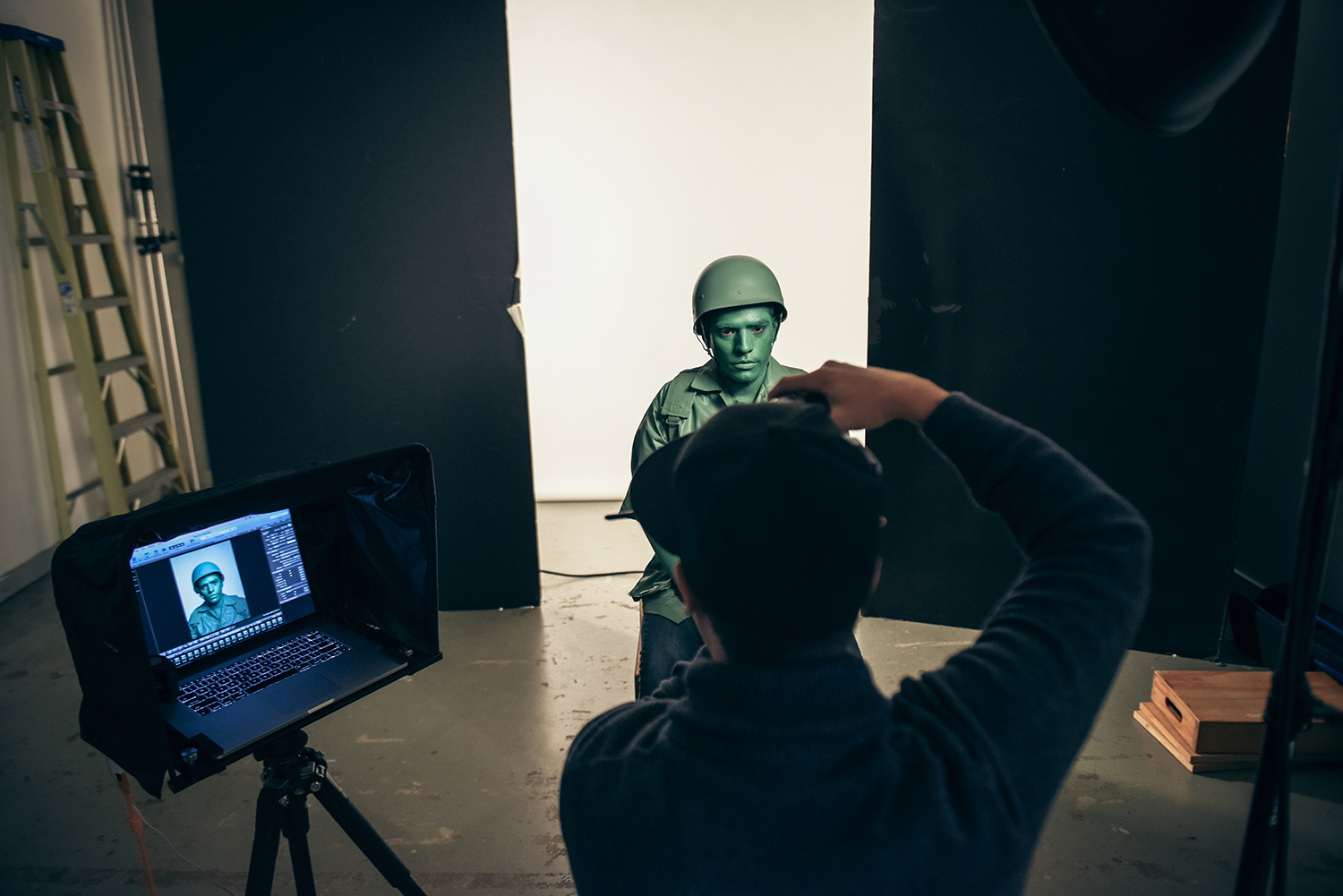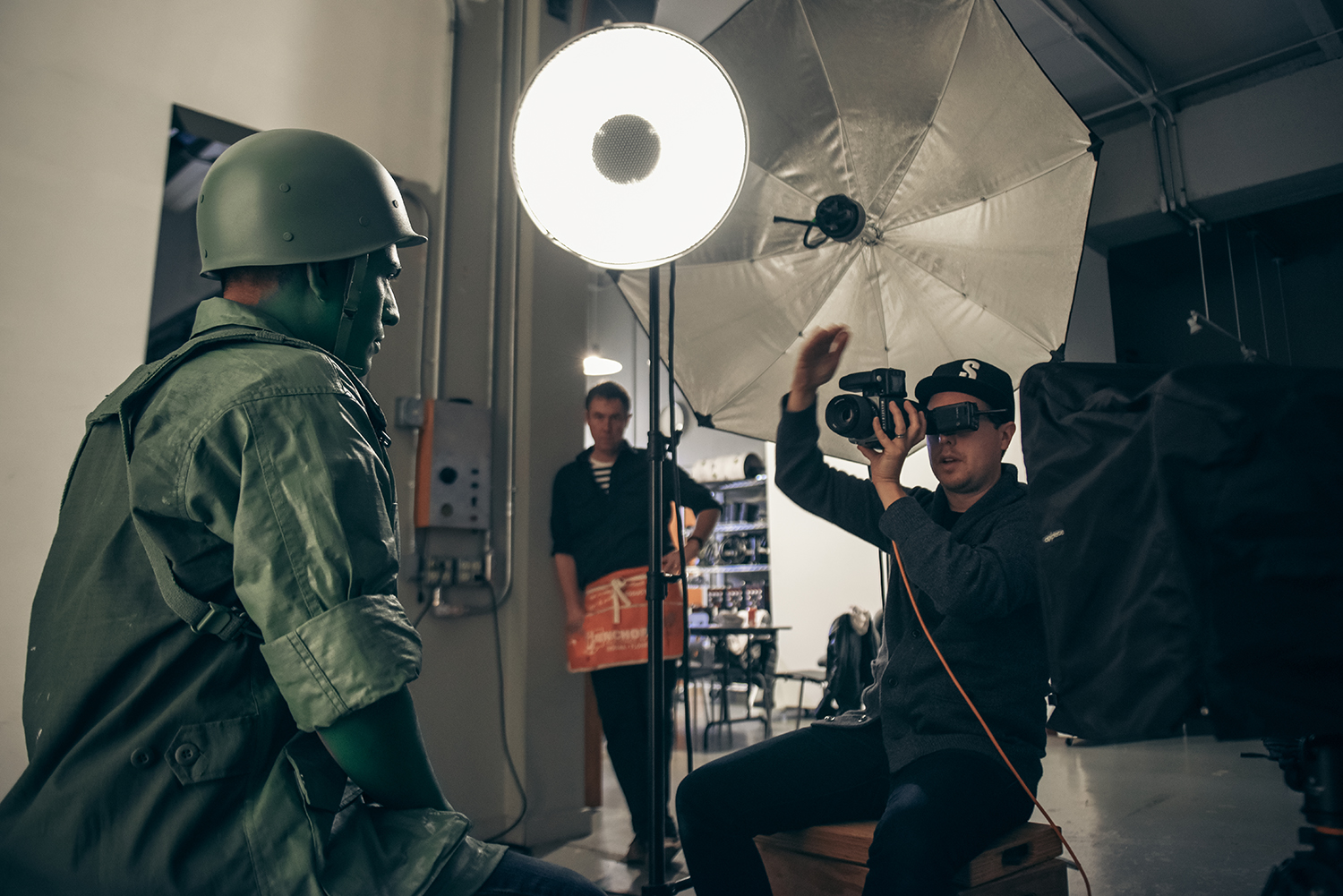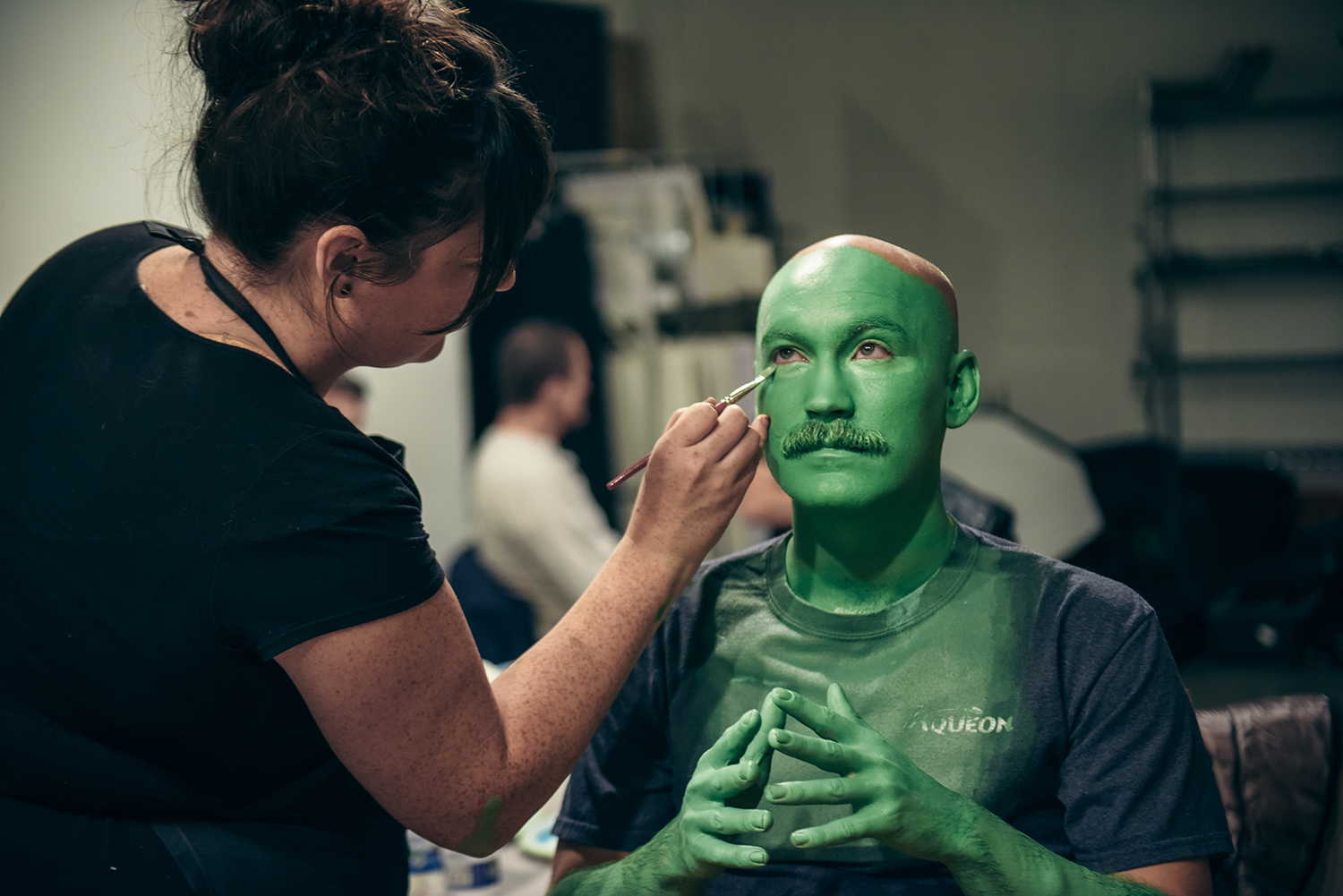 Seattle photographer John Keatley's knockout show, "Uniform," contains a pun in its title, which alludes to both the garb his models wear and the method he employed in creating these archival prints on Legacy Baryta paper. All the men in these photographs are toy-plastic-soldier green: green skin, green eyeballs, green mustaches, green helmets, green uniforms. Even the props they hold are green.Their appearance was created through expert makeup work, along with some Photoshop magic (hence their eerie green disclike eyes). Keatley's method is absolutely consistent from photograph to photograph. Yet the human variety he taps into is vigorous and startling.You've seen these guys before, either in person or in films like "From Here to Eternity," "Full Metal Jacket" or "The Thin Red Line." There's the skeptic who, toying with his cigarette lighter, is warily alert. There's the nerdy egghead who looks like he might freak out at the first gun shot. There's the trained killer who, behind his sunglasses, plays it cool. There's the dreamer, who appears to be napping. Keatley, in his artist's statement, says "Uniform" is "a commentary on our perception of war and the military, though it addresses the much broader issue of how we judge or draw conclusions about others." His website, keatleyphoto.com, makes clear he's a stylish and inventive commercial photographer. "Uniform," his first fine-art photography solo show, is a breakthrough and a revelation.
-Michael Upchurch, The Seattle Times